February 17, 2022: Wine Tasting
Thanks to everyone who contributed to and attended our 6th Annual Spirit of Wining and Baseball on February 17 at McDuff's! It was a great time and successful event!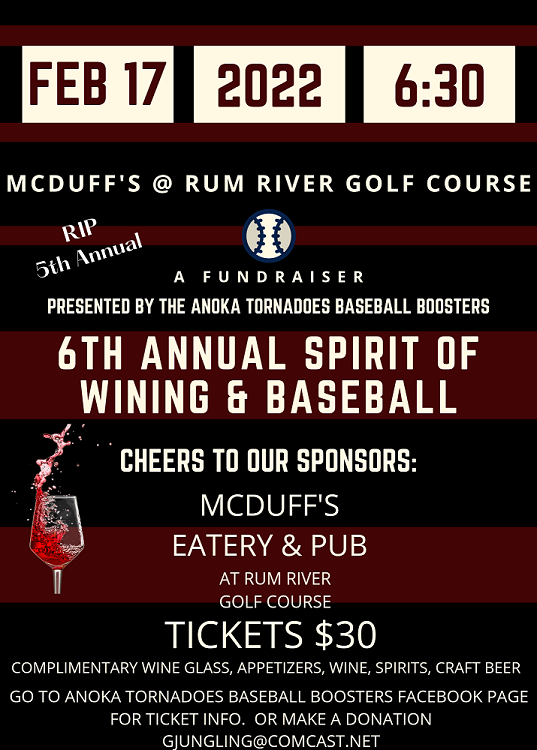 April 28, 2022: Twins Game at Target Field
Anoka Varsity Baseball was granted an incredible opportunity by the Minnesota Twins to play a game at Target Field. The Anoka Tornadoes defeated the Elk River Elks 1-0, taking home the Bell Trophy. Thanks to everyone who made this event a great success!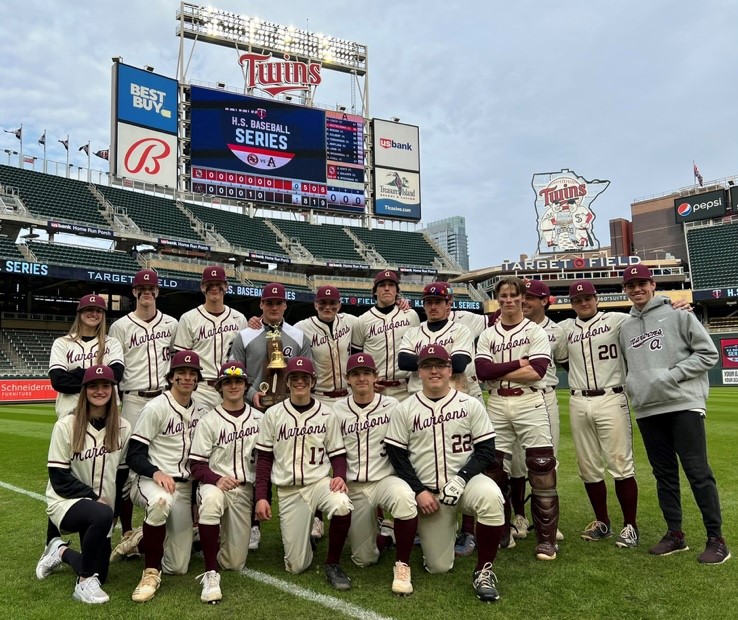 May 17, 2022: Anoka Senior Night
Join us for Senior Night where we celebrate our graduating Anoka baseball players! Before the scheduled home game, we will announce all of our senior players at home plate escorted by their parents or loved ones. They will receive a personalized gift provided by the Anoka Baseball Boosters. After the game we will continue the celebration with picture poster boards of our graduating players and food for everyone to enjoy!
May 20, 2022: Youth Night at Castle Field
Youth Night was great fun for the youth ARAA baseball teams and their families who came to cheer on our Anoka Baseball Varsity team at a home game at Castle Field. The Anoka Baseball Boosters provided fun activities for the whole family to participate in throughout the night!

June 12, 2022: End-of-Season Banquet
Our end-of-year banquet is a celebration of the season, complete with awards, games and food. Come join us to for food and fun! Click here to register.